Or at very least my father to call and tell me the goddamn Dell code. I'll probably get fed up and order the damn thing before he actually gets the code to me. XD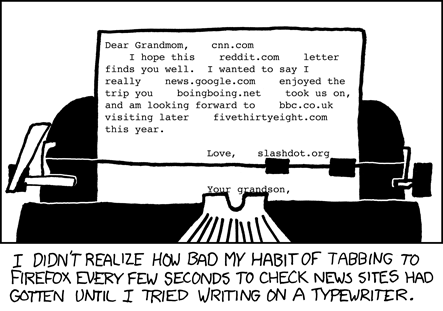 XKCD describes my life so, so perfectly.
Especially this icon. XD I have shown Tina some of the sentences in this essay. I don't think translation to pirate be
possible
, yar.
[EDIT]
And why the fuck have none of you ever linked me to Where the Hell is Matt? before?
This is a gross failure in your duties to link me to things that are awesome, guys. I hope you are all ashamed of yourselves.
[EDIT] And the music is based on Rabindranath. There are actually no words for this level of awesome.
[EDIT]
PANCAKES:
Great lunch or
greatest
lunch?